Devast.io Crafting Detailed Features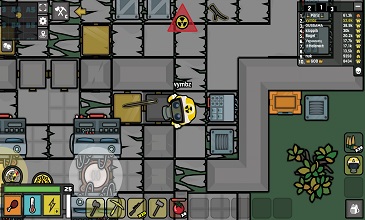 You have to craft in order to survive in Devast.io. Some stations are available for Devast.io crafting. By using these stations, you can survive and develop your own character. To be the last survivor in the game, you must learn all the functions and features in the game. So you can get better scores in the game and have more fun.
Knowing More About Devast.io Crafting
Your most important goal in this game is to keep your character alive for a long time. Your second goal is to strengthen your character. Your third goal is to eliminate the enemies and be the winner of the game.
Crafting is the biggest trend in video games because it offers several benefits to players. It gives ways to get an additional level of flexibility and control while playing a game with others. Devast.io game involves several challenges and one should know how to manage them effectively. They should know more about Devast.io crafting ideas that will help meet the exact needs. Furthermore, a player can even ensure an engaging experience with them to achieve better results. He/she can improve the ranks in the game that gives methods to become a winner.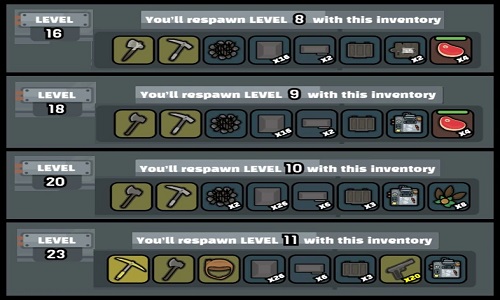 What Are The Crafting Stations Used In The Devast.io?
Before playing the Devast game, players should understand the crafting stations used in detail for making it an interesting one. Some of them include a campfire, firepit, workbench, weaving bench, research bench, welding machine, smelter, compost, Tesla bench, extractor, and agitator. On the other hand, players should consider using certain tools for crafting purposes to get the desired outcomes. This will help a lot to focus more on the objectives in the game enabling players to increase their survival rates. Another thing is that a player can enhance his/her playing abilities with them.
Devast.io crafting stations are listed below.
Campfire
Firepit
Workbench
Weaving Machine
Research Bench
Welding Machine
Smelter
Compost
Tesla Bench
Agitator
Extractor
By using the above stations, you can gain new raw materials and items to your character. People of all age groups can play this game comfortably. The game has both free and very simple mechanics. You can play as a team in the game and develop strategies to easily destroy enemies.
How To Use Devast.io Crafting Properly?
Players should use Devast.io crafting properly that will help meet essential needs while playing a game. For example, a campfire is the first item acquired in the game which uses wood for fuel. It gives ways to heat a player at night to overcome unwanted issues. A firepit works similar to a campfire to cook meat and other things accordingly. Similarly, players can craft a workbench with 4 items at a time based on their choices. They can even craft the research bench with better tools for gaining more advantages.
In this game, you must use the Devast.io construction features to develop and protect your character. You can build some units with this feature.
Knowing More About Tools For Crafting Purposes
Tools are very important for Devast.io crafting because they play an important role in building structures depending on the needs. At the same time, a player should gather more details about them when it comes to mining and other things. A wide range of tools are available for the Devast game and players can utilize them at the right time for crafting things with high efficiency. Apart from that, they enable players to make smooth moments in a game that will help accomplish the top ranks. A player should understand the game controls before playing. This, in turn, gives ways to craft things with high success rates.