Devast.io Game 2023 Strategies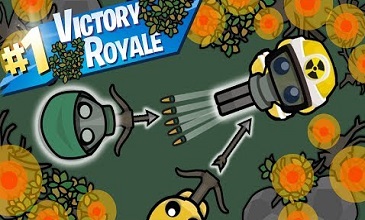 A strategy-based .io game, Devast.io game 2023 is about players trying to live only with the bare minimum requirements. The game is set in a post-apocalyptic world and you have to produce your own food, warm up, get weapons and build a bunker to keep yourself safe from the harsh world and live together with lots of other survivors. LapaMauve is the developer of this game. This game was presented to the players with many improvements in 2023.
How to Play Devast.io Game?
Devast.io game is usually inspired by surviv.io and zombsroyale.io games. Controls of this game are similar to other io games. You have to use various controls to play the Devast.io game:
C for Skills and Crafts
M for map
SHIFT for speeding up
E for interaction
LEFT CLICK to hit
WASD or ARROW KEY to move
Strategies to Play Devast.io Game 2023
Playing this game is very easy, but it is really difficult to be successful in the game. There are many challenges and opponents in the game so you should use a good strategy.
You need to begin by unlocking skills while leveling up.
Click on C to craft a hatchet.
Get a sufficient amount of food to create seeds and produce your own foods.
Create a hat to keep yourself warm.
Upgrade your tools to create guns.
Watch out for radiation to survive.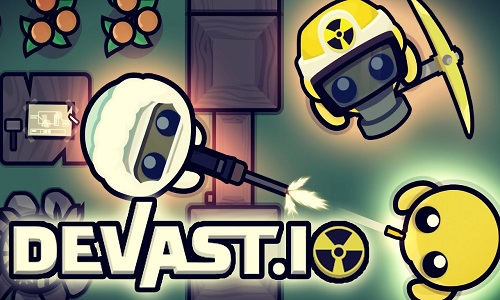 In case you sense any lag while playing the game, hit the low-quality settings. You can do that by clicking on the gear, the setting button, in the screen's top-left part.
Why Play Devastio Post-apocalyptic Game?
If you have a love for post-apocalyptic games, Devast.io can be a wonderful choice. Nature reigns supreme here. You have to get the best weapons to keep yourself safe and survive even in a harsh, hostile world where death is everywhere. This multiplayer survival game consists of plenty of items that can be used to make your footing much stronger and safer. In order to find them, you have to move all around the map. There are simple controls to operate the Devast.io game 2023.
What are the Features of Devast.io Game 2023?
This web browser game has many interesting features:
It is a multiplayer survival game
Night and day cycle
Clean 2D graphics
Different things to craft, and you may even construct a stronghold of your own
Has to be fulfilled
You can play this game entirely free of cost. It has been created with HTML5 and can be played in any modern browser. Devast.io game 2023 can be played easily in a full-screen mode. This is a very interesting survival .io game where you are supposed to craft and build a lot to ensure your safety and overall survival. With Devast.io unblocked version, you can easily connect to this world of war from work or school.