What Are Devast.io Weapons 2023?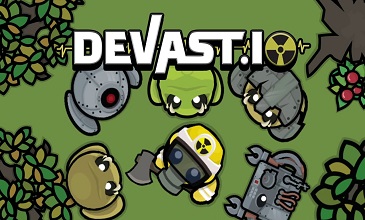 In Devast.io, you must use Devast.io weapons to destroy your opponents. We have reviewed the Devast.io weapons 2023 list for you. You can easily learn the categories and names of all weapons and have a quick introduction to the game.
Devast.io Weapons 2023
Weapons are necessary for players who want to destroy enemies with high speed and accuracy. Not only that, they provide ways to accomplish goals in a game with the best results. The Devast.io weapons 2023 involve different types and a player should know more about them in detail. They are suitable for targeting enemies or opponents in a game that will help to obtain the best results. Anyone who wants to survive long should focus more on selecting the right type of weapons that work well for aiming purposes. Devastio weapons are listed below.
Spear (Damage per shot: 80 )
Bow (Damage per shot: 40 )
Crossbow (Damage per shot: 50 )
Sniper (Damage per shot: 90 )
Shotgun (Damage per shot: 21 )
Sawed-Off (Damage per shot: 28 )
Laser Pistol (Damage per shot: 55 )
Laser Submachine (Damage per shot: 45 )
9mm (Damage per shot: 28)
MP5 (Damage per shot: 18)
Desert Eagle (Damage per shot: 40)
AK47 (Damage per shot: 30)
Laser Sniper (Damage per shot: 100)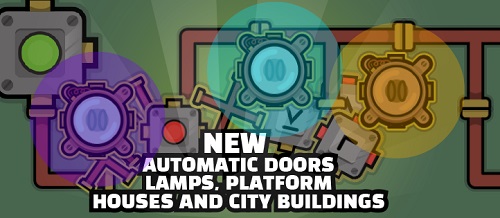 What Are The Classifications Of Devast.io Weapons 2023?
Players should understand the classifications of Devast.io weapons properly which will help them gain more ideas. Devast.io covers ballistic weapons, energy weapons, melee weapons, and target weapons that cater to the needs of players. All of them allow players to improve their performance levels in a game by addressing their exact needs. Another thing is that they show ways to improve the winning chances that give ways to become a winner. Apart from that, a player can fight enemies with more power after choosing the right types of weapons properly.
Ballistic weapons are 9mm, Shotgun, Desert Eagle, AK47, MP5, Sniper, and Sawed-Off.
Energy weapons are Laser Submachine guns, Laser Pistol, and Laser Sniper.
Melee weapons are only usable by game admins.
Understanding The Functions Of Weapons
The ballistic weapons include 9mm, Ak47, desert eagle, MP6, sniper, etc. Players can use them without guns which will help get the desired outcomes. Moreover, they work well against ghouls which give ways to play a game efficiently. The laser weapons available in the game include laser pistol, laser submachine gun, and laser sniper. A player can damage his/her target with high power which helps him gain more advantages. On the other hand, he/she should know how to use them properly while playing a game. The melee weapons offered by the game include a hatchet, stone pickaxe, metal axe, etc.
How To Use Weapons In The Devast.io Game?
Players should know how to use Devast.io weapons 2023 wisely from different sources before playing the game. They should buy them from the game inventory that will help kill enemies with high success rates. All weapons except the melee weapons need a certain type of ammo when fighting with enemies. The game utilizes 6 types of ammo such as wooden arrows, bullets, heavy bullets, cartridges, energy cells, and crossbow arrows. Players should consider operating them efficiently in a game that will help increase the survival rates. Also, they can aim better while targeting enemies which gives ways to meet exact needs in the game.