Devast.io hacks 2019 are useful when you want to play this apocalyptic game with more success. Devast.io is designed from the same team of developers which made starve.io.
How to Play The Game with Devast.io Hacks 2019?
You are a top player and think you have seen it all. Hold on. There is an amazing realistic game, and in this article we tell you what to expect in it. Run and do not surrender. Devast.io hacks can help you to go through the game easier.
This game is like starve.io but with guns. Survive is cruel and full of challenges and threads. You should collect all kinds of items for fighting off enemies and as recourses. Avoid to be killed with playing smart with points. Control yourself for gathering wood, stone and more materials. Do not surrender.
Tips and Devast.io Hacks for Easy Survival
– Have a lot of time. Devast.io hacks 2019 open you up in every way. Know that you will not be interrupted while playing. Getting to the next level will take an hour. Do not let add blockers to distract you. The game give you extra resources when you disable ad blockers.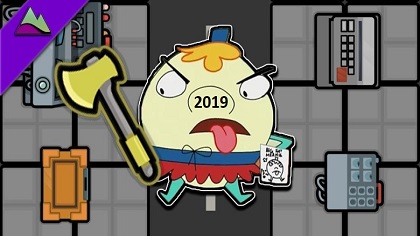 – When starting a new game gather few pieces of wood and make a hatchet. Then gather stone and make crafting table you can mine resources and move around. You also need resources for stone pickaxe and picking up food. Next, collect even more and make a campfire. Avoid any ghouls. After you get a Hachet, a Pickaxe, and food, it's time to gather resources in large quantities. Мining many pieces of stone is a fast way to level up. You will need lots of iron too, because you will craft fire pits later.
–  Once you have enough food and resources, developer leads you to search an abandoned house. See a map on the top left corner on the game screen. Apocalyptic abandoned houses are all around.
– Until this point you probably are at least 16 minutes ahead, making normal ghouls aggressive against you. Make a completed base with 3 doors. Make a border as part of the base.
As a very popular multiplayer game, enjoy it with your friends! Devast.io hacks 2019 will keep you entertained in apocalyptic atmosphere. Have you played starve.io? This is even better. Finding food and killing others boost up. Have fun with real of worldwide friends!